Gefðu gjafakort í Víðgelmi
Hellaferð í Víðgelmi er einstök upplifun og við allra hæfi en aðgengi hefur verið stórbætt með tilkomu göngupalla.
Víðgelmir er oft sagður vera konungur íslenskra hella og ekki að ástæðulausu. Eins og nafnið gefur til kynna er Víðgelmir afar stór eða u.þ.b. 148.000m3. Þessi undraveröld hefur að geyma litríkar hvelfingar, 1100 ára gamlar hraunmyndanir og árstíðabundinn ís sem setur skemmtilegan svip á umhverfið.
Upplýsingar um ferð:

Verð:

Fullorðnir – 7.000kr
7-15 ára – 3.800kr
0-6 ára – ókeypis

Tími: 1.5 kls.
Erfileikastig: 1/5
Innifalið: Hjálmur, ljós og leiðsögn.
*Gestir mæta 10-15 mín. fyrir brottför í þjónustuhúsið við Víðgelmi.
*Hægt er að fá skutlu frá Húsafelli að Víðgelmi en þarf að bóka sérstaklega.
*Við mælum með húfu og vetlingum.
*Gestir með börn yngri en 6 ára þurfa að samþykkja og fylgja reglum sem The Cave setur.
Hér að neðan má kaupa gjafakort fyrir Hellaskoðun í Víðgelmi.
You might also be interested in:
From Husafell
Into the Glacier
Step into a glacier's heart by visiting the man-made ice cave in Langjökull Glacier. Walking inside Iceland's second largest glacier is truly a once in a lifetime opportunity and an experience you shouldn't miss.
Travel Style:
Active
Service Level:
Standard
Trip Type:
Small Group
Other Tours: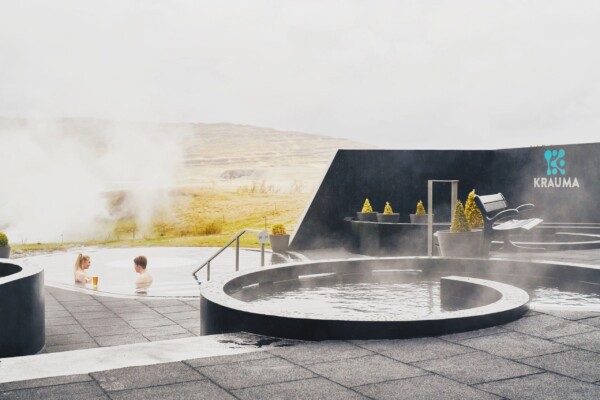 Krauma
Natural Baths
Krauma is a natural geothermal baths & spa at Deildartunguhver, Europe's most powerful hot spring.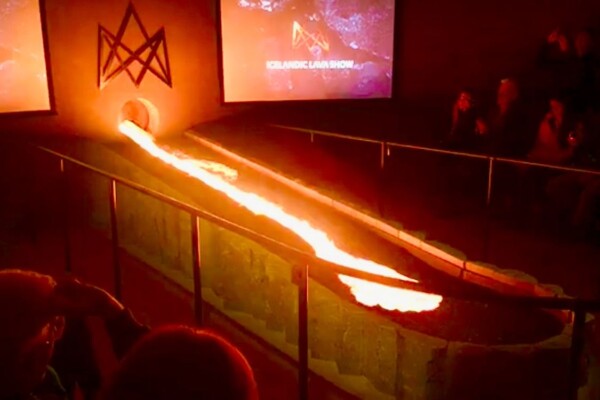 The Lava Show
A Lava Experience
Want to experience real flowing lava (yes real lava!) up close in a safe environment? Than this is the tour!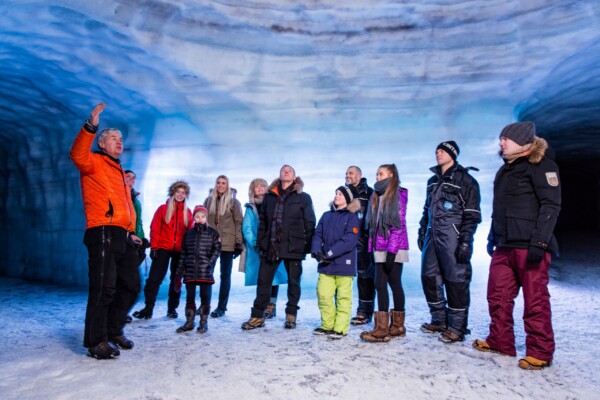 Into the Glacier
Klaki Base Camp
Come join us for an unbelievable adventure that will lead you to the untouched beauty and raw nature of Langjökull